JULY 2022 / THE IGF NEWSLETTER
IGF 2022 Host Country Website
Selected IGF 2022 Workshops
Calls for Travel Support & IGF Remote Hubs
Intersessional Activities & NRIs
Outcome of Parliamentary Symposium at African IGF
MAG Nominations 2023
Keep up with IGF Community Updates
*NEW* Stories of Digital Transformation from around the UN System
For Your Action!
Key Dates & Deadlines
---
­­
IGF 2022 Host Country Website
The IGF 2022 Host Country Website, a resource managed by the 17th IGF host country, Ethiopia, is now live! Keep an eye on this page for updates related to travel to Ethiopia, including visas, COVID-19 information and local attractions.
---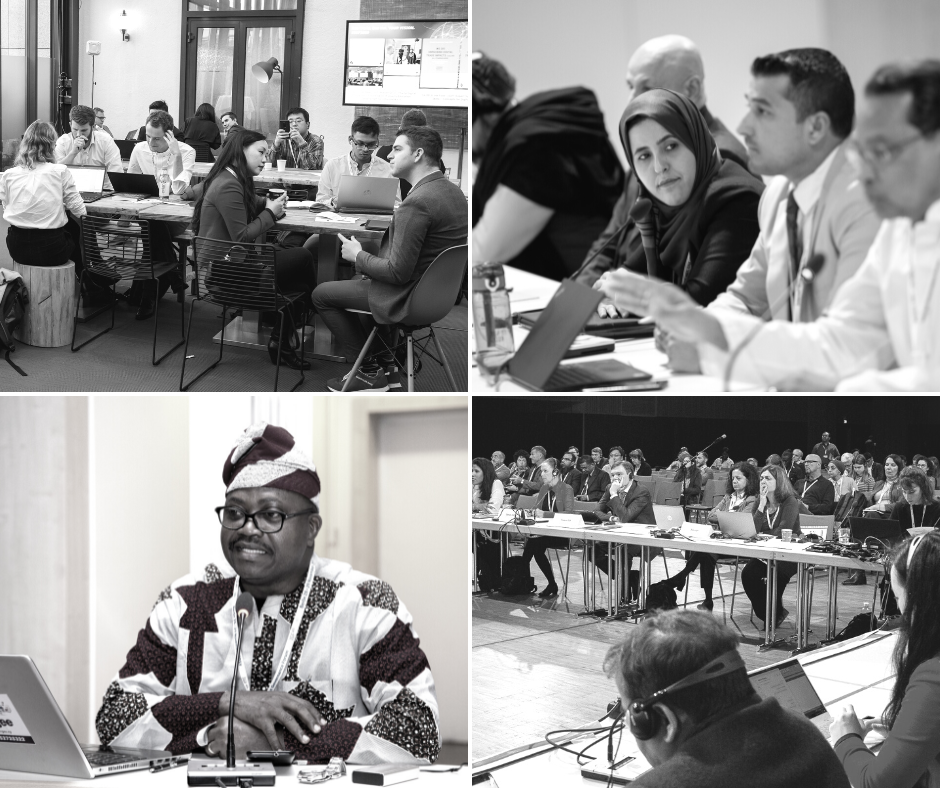 Selected IGF 2022 Workshop Proposals
At the IGF 2022 Second Open Consultations and MAG Meeting, held 6-8 July in Geneva, MAG members came to a final decision on workshops to feature at the 17th IGF. In a competitive process that saw a 25% increase in the number of workshop submissions received over last year, 79 of 246 proposals were selected for the annual meeting programme. The final list of selected workshops is posted on the IGF website.
All session submissions – workshops, open forums, town halls, lightning talks, networking sessions, launches & awards, Day 0 events, DC and NRI sessions – are available to view online.
The IGF programme and its constituent sessions will take place according to five themes aligned with the Secretary-General's envisioned Global Digital Compact: "Connecting All People & Safeguarding Human Rights", "Avoiding Internet Fragmentation", "Governing Data and Protecting Privacy", Enabling Safety, Security and Accountability" and "Addressing Advanced Technologies, including AI".  
More under "IGF 2022" on the IGF Homepage
---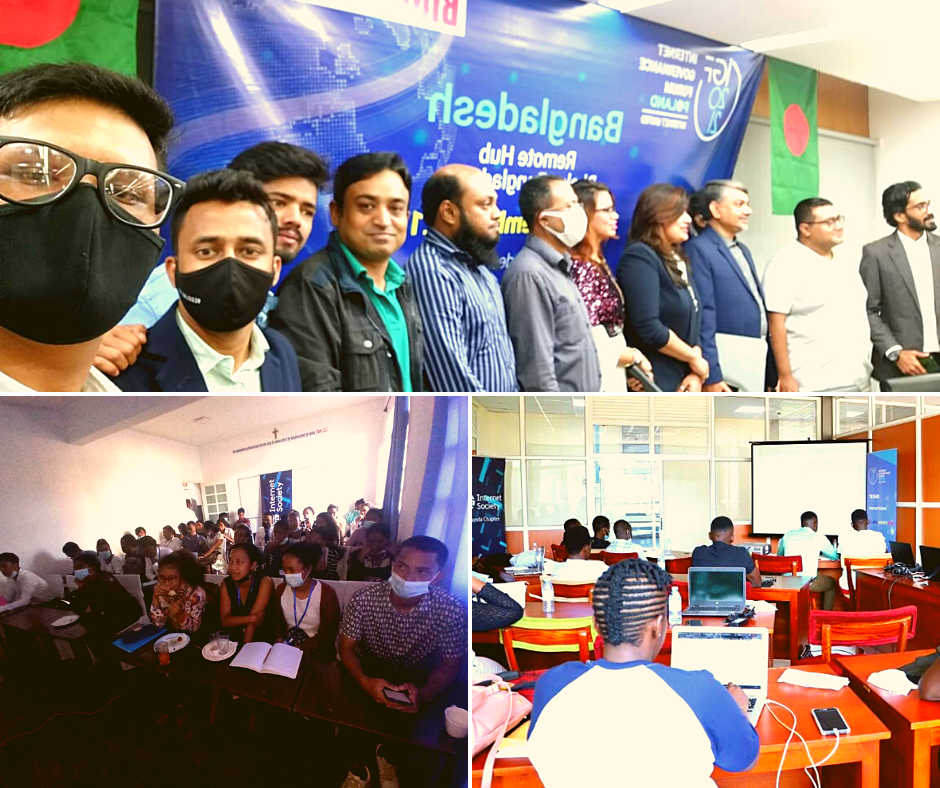 Calls for Travel Support & IGF Remote Hubs
Two new IGF calls have opened! One for Travel Support and one for Remote Hubs, both with a deadline of 31 August.
Travel support to attend the 17th IGF is an opportunity for Global South and underrepresented stakeholders. All should check the eligibility requirements to apply. 
Remote hubs are a longstanding feature of the IGF. They enable groups to participate virtually in the annual meeting, from schools, offices, or homes, with enhanced engagement opportunities. Consult the remote hubs page to organize your own!
---
Intersessional Activities & NRIs
Best Practice Forums (BPFs) & Policy Networks (PNs)
Four IGF Secretariat-supported BPFs and PNs are working toward producing substantive policy recommendations this year:
The BPF on Cybersecurity explores where agreement and disagreement exist between cyber norms and inquires how the experiences from those affected by cybersecurity events can inform norm development. Most recently, the BPF shared its findings on international cyber norms agreements with the UN Open-Ended Working Group on security of and in the use of information and communications technologies [Statement from 21 July available]. Join the next update call on Tuesday 30 August at 15:00 UTC!
The BPF on Gender & Digital Rights invites all interested persons to join its upcoming meeting on Thursday 11 August at 15:00 UTC.
The Policy Network on Meaningful Access (PNMA) will focus this year on analysing the kind of connectivity offers currently available for the unconnected as well as solutions toward a policy framework on meaningful access, while continuing its work on digital inclusion – with special attention to multilingualism – and capacity development.
The Policy Network on Internet Fragmentation (PNIF) was inaugurated this year, and has launched a survey to understand different views on what Internet fragmentation is, how it is manifesting, and what work exists to understand this phenomenon. All are invited to complete the survey by 5 September. Join the PNIF list to participate in discussions and stay informed on PNIF's next steps.
Anyone is welcome to sign up to BPF & PN mailing lists and contribute.
Dynamic Coalitions (DCs)
There are more than 20 issue-based DCs to explore, on Children's Rights in the Digital Environment, Internet & Jobs, and Accessibility & Disability, to name a few. Coalitions work throughout the year and all are invited to contribute to their activities and join their events.
Within the Dynamic Coalition Coordination Group (DCCG), DCs are currently engaged in vivid discussions on what could be done to strengthen their visibility and their engagement within the overall IGF ecosystem.
More Information on the DCs Page
National, Regional and Youth IGF Initiatives (NRIs)
The network of more than 150 NRIs is planning a main session at IGF 2022 focused on "Safeguarding and strengthening the core principles of a trusted Internet" as well as collaborative sessions on access; data protection; child online safety; IG(F) and WSIS+20 review; and the role the Internet plays in democracy, including in times of crisis.
The IGF 2022 Youth Track was officially launched at EuroDIG in Italy and a youth event held at the African IGF in Malawi. The next youth capacity development workshop is set to take place at the Youth Asia Pacific IGF in Singapore, on 10-11 September. IGF youth coordinators from all over the world, several international youth-focused organizations, the IGF 2022 Host Country and IGF Secretariat are working on further implementing the track.
More Information on the NRIs and Youth Track Pages
---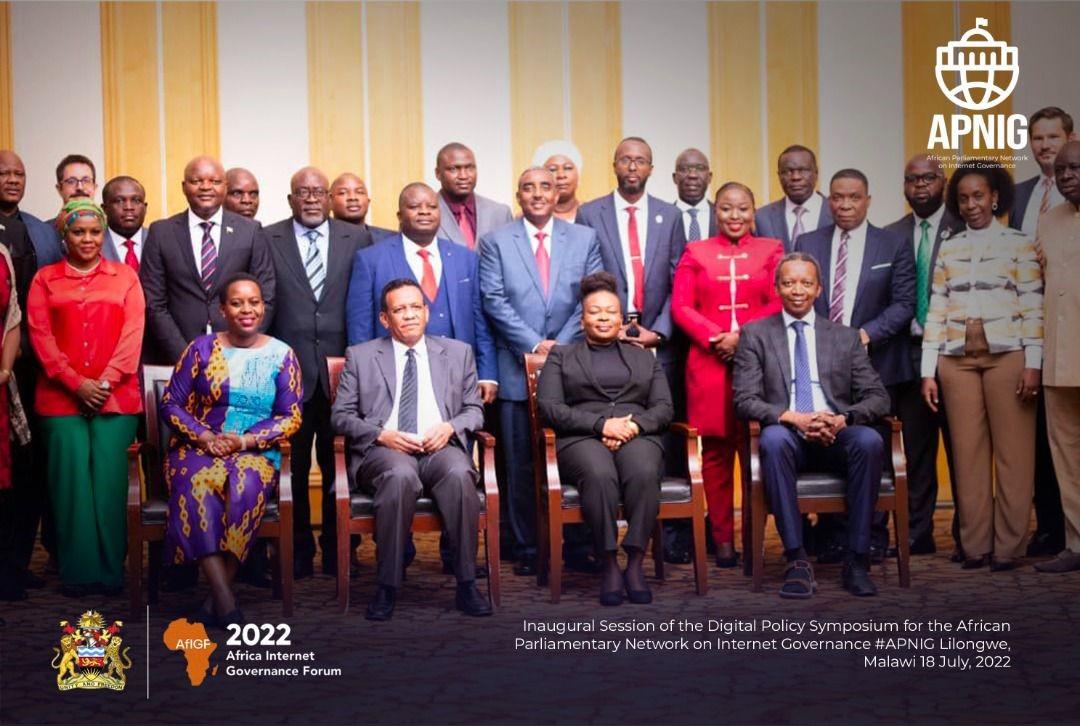 Outcome of Parliamentary Symposium at African IGF
On 18-19 & 20-21 July, a Digital Policy Symposium for parliamentarians was held at the African IGF in Lilongwe, Malawi. Co-organized by the IGF Secretariat/DESA, the African Union Commission, the AfIGF Secretariat and other partners, the event drew 30 parliamentarians from 20 African countries and inaugurated the African Parliamentary Network on Internet Governance (APNIG).
The symposium's Key Takeaways are now available on the IGF website! They cover, among other areas: Legislation for an open and unfragmented Internet, Sustainable digital development, Data governance frameworks, and the Strengthening of Africa's digital economy.
The Digital Policy Symposium was held as part of the IGF 2022 Parliamentary Track. The track focuses on strengthening the engagement of parliamentarians in global Internet governance processes and will culminate in a meeting of international legislators at the annual IGF in Addis Ababa.
---
MAG Nominations 2023
Nominations are now open for the 2023 IGF Multistakeholder Advisory Group (MAG) until 5 September! All stakeholders are invited to consult the announcement and MAG Terms of Reference before completing the nomination form.
More on the MAG
---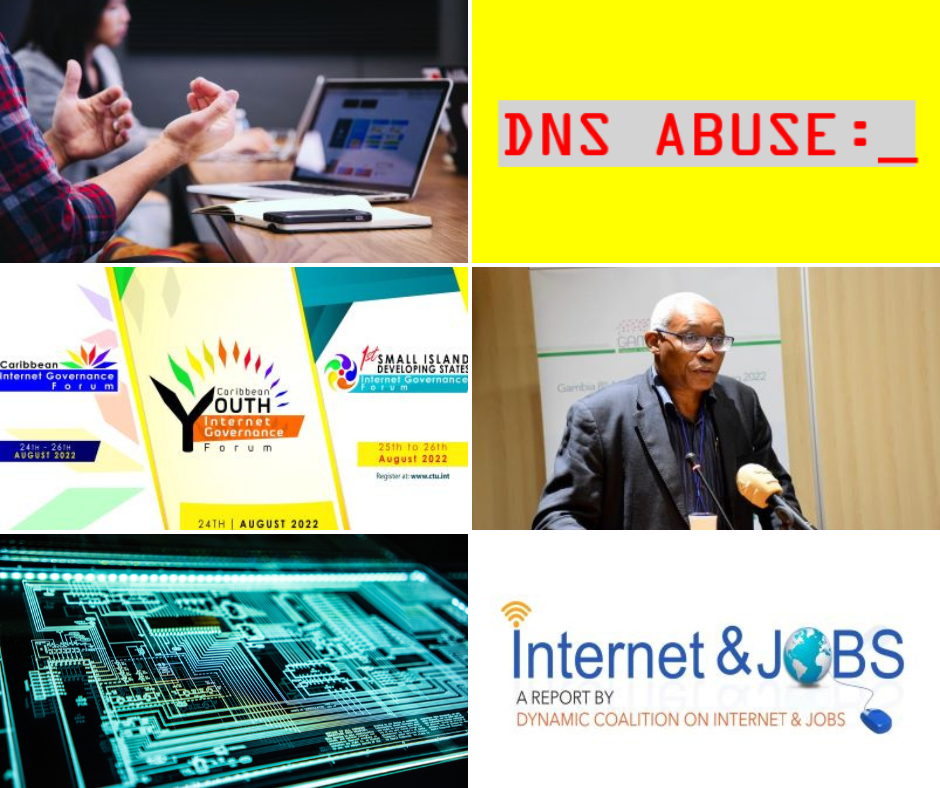 Keep up with IGF Community Updates
IGF intersessional and community groups, including DCs and NRIs, have plenty of news to share!
Here's a digest from our "IGF Community Updates" section this month:
For more updates like these, scroll down the IGF homepage to "IGF Community Updates" – and see them all in our General News, Intersessional News and NRIs News sections.
Stories of Digital Transformation from around the UN System
Starting with this edition, the IGF newsletter will bring you stories on digital transformation from across the UN System – as digital begins to impact every policy area of the organization's work.
Stories are collected by or contributed to IGF/DESA as they appear on UN websites.
[UNICRI] UNICRI launches the AI for Safer Children Global Hub
[OHCHR] Speech: Michelle Bachelet, UN High Commissioner for Human Rights to a High-level panel discussion on countering the negative impact of disinformation on the enjoyment and realization of human rights
[ILO] Publication: How digital technology can protect migrant workers from forced labour and exploitation
[UNIDO] UNIDO promotes innovation standards and digital transformation to achieve SDGs
[UNHCR] UNHCR video game lets pupils experience a refugee's perilous journey
[UN WOMEN] UN Women and Ant Foundation launch "Together Digital" to empower women entrepreneurs in the digital economy
[FAO] Science and innovation are key accelerators for transforming agrifood systems
[ITU] New statistics platform offers more data, enhanced user experience
---
For Your Action!
Apply for Travel Support by August 31st
Apply for a Remote Hub by August 31st
Join IGF Intersessional Mailing Lists and Contribute
Watch the IGF Homepage for IGF 2022 Info and Opportunities
---
Key Dates and Deadlines
2 August | Saint Vincent and the Grenadines IGF
4 August | Ethiopia IGF and Botswana IGF
11 August | 15:00-16:00 UTC | BPF Gender & Digital Rights Meeting
15-19 August | Liberia IGF
17 August | Panama IGF
24 August | Caribbean Youth IGF
24-26 August | Caribbean IGF
25-26 August | Small Island Developing States IGF
30 August | 15:00-16:00 UTC | BPF Cybersecurity Meeting
31 August | 23:59 UTC | Deadline for Travel Support Applications
31 August | 23:59 UTC | Deadline for Remote Hub Applications
See the Full IGF Calendar
---
Please feel free to share 
this newsletter with others.
---
Follow us