News Image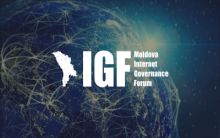 This year the Moldova Internet Governance Forum will be held as a hybrid meeting (in-person and online) on April 27 and 28. Digital resilience is identified as the headline theme for MIGF 2023. 
Anyone interested in discussing current Internet governance issues based on a multilateral, transparent and inclusive dialogue is invited to participate in the national initiative. 
The preliminary version of the Agenda topics was developed on the basis of suggestions received through an open call for inputs that was announced in Fall 2022, as well as through a subsequent series of discussions with representatives of the community from different stakeholder groups, taking into account the regional and global agenda for Internet governance. 
All participants (either attending the conference personally or virtually) have to register via the online registration form. Online pre-registration for in-person participation will be closed on Tuesday, April 25, 2023.