IGF 2022 High-Level Track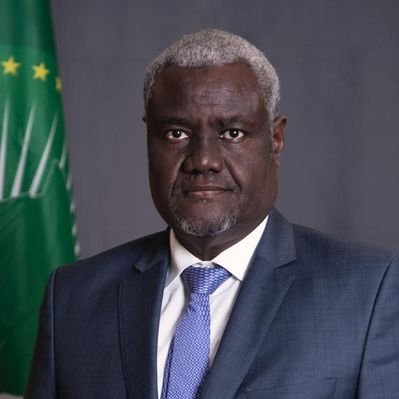 H.E. Mr. Moussa Faki Mahamat
Chairperson, African Union Commission
H.E. Moussa Faki Mahamat, born on 21 June 1960, the Chadian Minister of Foreign Affair was elected as the new African Union Commission (AUC) Chairperson. H.E. Mahamat speaks French, Arabic and English fluently and had occupied very senior positions with a thirty-year (30) experience. This lawyer was a Minister several times; he served as the director of Civil Cabinet of the President of the Republic, Prime Minister, Head of Government, and President of a Grand Institution of the Republic, namely; the Economic, Social and Cultural Council, where he had to carry out and manage major issues.
H.E. Moussa Faki Mahamat chaired the Security Council for the month of December 2015 and general debate on December 19, 2015 on the theme "threats international peace and security; cross-border terrorism and crime". Furthermore, he also chaired the Peace and Security Council of the AU in September 2013 and steered the Nairobi Extraordinary Summit on the fight against Terrorism. African's peace and security issues has been at the heart of Mr. Mahamat's activities and many other missions geared towards the wellbeing of Africa.
The Chairperson of the Commission is the Chief Executive Officer, legal representative of the AU and the AU Chairperson's Chief Accounting Officer. He is directly responsible to Executive Council for the discharge of his duties.